Trimming Dog Toenails Tutorial
Trimming dog toenails usually isn't a favorite past time of most dog people, nor do dogs usually jump up and down in delight about it either.
It turns out though, it is way more important to your dog's health than you may have imagined. And your dog doesn't like it more from you freaking out about it than anything!
Not only that your dog is in more pain from long nails than from the pawdicure so let's learn how to be comfortable doing it.
Maui Dog Trainer Advice on Nail Trimming
The dog trainer in my has to say it out loud again. Dogs pick up on emotion before they pick up on anything else. It may be a habit for your dog, this whole not liking it thing, after so many sessions of hating it yourself, but that can change.
That being said, most don't know how to trim dog nails properly, so here is a video that is very helpful in illustrating how to do it as well as how to deal with your dog if it doesn't happen to be the favorite activity you've ever done together.
Maui Dog Training Retreats and Staycation Boarding – Nail Trimming
Have you ever gone for a run and noticed your toes hurt, then discovered it was because your toenails were too long? How about the times you've put those sexy stilettos on and never mind your feet were killing you, but your toes were actually in horrible pain from just a little bit of extra length to make that french manicure look the way it should!
Imagine that is how your dog feels ALL THE TIME, when the toenails are too long. That sucks. And it is why it makes sense that the posture of a dog is compromised because of it. It freakin hurts. To the point they can end up with pain all over their bodies.
I've become a nail trimming fanatic when I realized how important it is to how dogs feel every single day. Being one of my own dogs is a Weimaraner with thick nails that grow like mad, I've had to become and expert.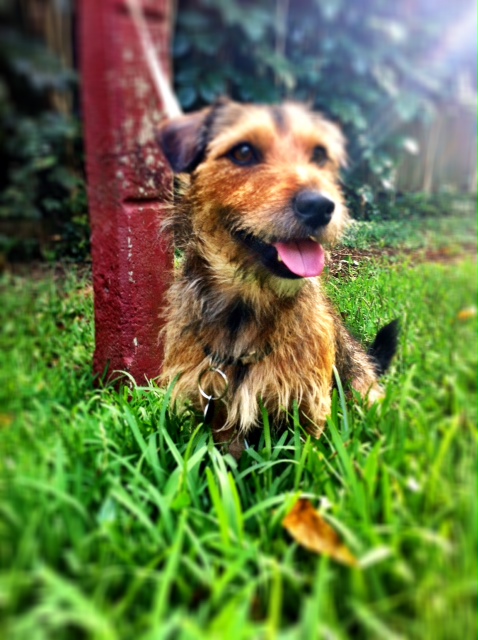 So, when dogs come into my training retreats and staycation boarding programs they get a nail trim. Buster is a perfect example of a little snark issue that could have been brought on out of body pain. I noticed early on when I ran my hand down his back and towards his hind quarters he winces a bit. He certainly doesn't like it. I took a look at his toenails. Oh boy. Buster Brown (my nickname for him) had quite the set growing.
His nails are trimmed up now and his person will get the run down on how to maintain it for sure. And I'm still his favorite person even though he didn't dig it at first he got over it fast.
Jt Clough of Maui Dog Remedies is a professional dog trainer, pet industry business coach, health fanatic, and author.  She is a 9 time Ironman finisher, with decades of training dogs and their people to better lifestyles, from behavior modification to fitness and health through natural remedies, mental stimulation and lifestyle choices.  She is an emotional healer through dogs.  Described as a seeker, Jt has an uncanny ability to teach adaptation to change and to take inspired action.