Halloween Pumpkin Dog Treat Recipe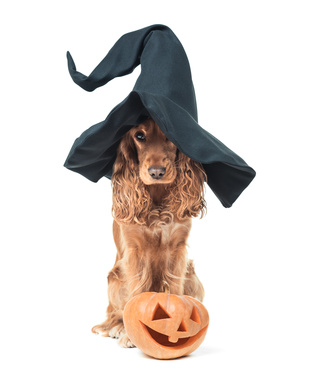 Aloha wags and Happy Halloween from Maui Dog Remedies!  It's one of my personal favorite times of the year, mainly because of the colors and the costumes and the fun my dogs and I have around it all.
There are usually treats galore around this holiday. For those of us who are doing our best to keep choosing healthy, those store bought treats can be tempting but really disgusting for our digestive tract and how we feel throughout the day.  That certainly goes for our dogs' as well!
Dogs who love treats have big adoring eyes on the lookout for a little something' something' all the time! Halloween can prove to find big scores on the treat acquisitions.
If you've looked at a dog treat label lately though, its really hard to find anything super healthy for your dog. In fact it's hard to find one that doesn't have some serious toxic stuff in them. Homemade dog treats is the best option and what a better time to try a new dog treat recipe than Halloween!
This Halloween pumpkin dog treat recipe has both pumpkin, which is way awesome for your dog and coconut oil which should be a staple in your dog's diet as well as yours.
Read more on Coconut Oil for Dogs here.
Halloween Pumpkin Dog Treat Recipe
2 cups organic brown rice flour
1/2 cup buckwheat flour
3 tsp wheat-free baking powder
2 tsp cinnamon
1/4 tsp powdered or fresh ginger
1/4 cup coconut oil
2 eggs beaten
1/2 cup honey (raw is best)
1 1/2 cups organic canned pumpkin (without spice)
1/2 cup water
Combine and mix dry ingredients. In a separate bowl, combine all the wet ingredients, except for the water, blending well. Mix the dry ingredients into the wet. The batter should be thick but pourable. Incrementally mix in the water until you have a nice consistency.
Preheat the oven to 400°F. Take about 1/2 Tbsp size drops and place them on a well-oiled cookie sheet.
Bake at 400°F for 10 minutes. Cookies should be firm, but still soft and chewy, just like you like your own cookies!
For small dogs make smaller cookies!  Just check to make sure they aren't over baked at 8 minutes!
Have a fabulous Halloween and Keep your Dog Safe
Keep your dog safe this halloween from open door escape due to trick or treaters, odd costumes that flip them out or might accidentally eat, and the consumption of a bunch of really crappy human treats that are bad for them!
Looking for dog boarding, dog sitting, dog walking, or a pet taxi on Maui?
GET YOUR FREE CONSULTATION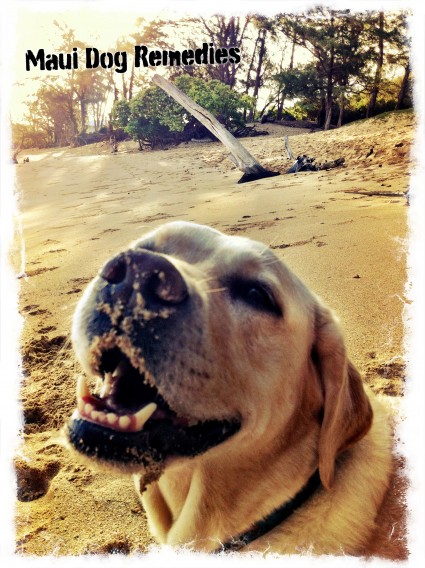 Looking for pumpkin coconut oil ideas to add to your dogs diet?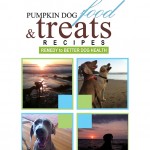 Pumpkin Dog Food + Treats Recipes e-book offers recipes which all include coconut oil. The added bonus in health benefits of pumpkin for a dog in each recipe too.
By the way, if this is resonating with you and your dog – you want some healthy options to increase your dogs' immune system and provide a healthier lifestyle– I just want you to know that I support you.

Subscribe to ReVIBE | Dogs + Joy + Vibrance

Jt Clough of Maui Dog Remedies is a Lifestyle Dog Trainer with online programs, pet industry business coach and marketing strategist, health fanatic, and author.  She is a 9 time Ironman finisher, with decades of training dogs and their people to better lifestyles, from behavior modification to fitness and health through natural remedies, mental stimulation and lifestyle choices.  She is an emotional healer through dogs.  Described as a seeker, Jt has an uncanny ability to teach adaptation to change and to take inspired action.