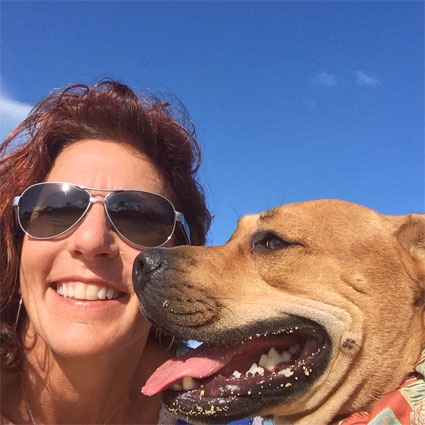 11 New Years Resolutions for a Healthier and Happier Dog
2014 is here and with all the intentions of resolutions are still fresh in our minds, let's include our the dog family member in them as well.  After all, they do say those who start an exercise program with their dog get results waaaay more than those who don't.  So, time to start a nutrition food lifestyle resolution process with your dog as well!
 11 New Years Resolutions for a Healthier and Happier Dog
Feed your dog coconut oil: No matter the age it's good for inflammation, skin issues, anti bacterial, and anti parasitic.  Huge for all dogs.  Drop a dollop of coconut oil in every meal.  Vitality guaranteed!
Keep carbohydrates low in your dog's diet:  Just because a dog food or treat is "grain free" does not mean it is low carb.
Avoid sugar in all of its forms in your dog's food and treats. This includes sugar, evaporated cane juice, high fructose corn syrup, maple syrup, and even honey.

Refrain from any food or treat products with chemical preservatives including: propylene glycol, all forms of glycerine including "vegetable glycerin," BHA, BHT, propyl gallate, ethoxyquin, titanium dioxide, and all artificial colors
Make meat protein from clean sources the building block of your dog food choices.
When shopping for your dog food be wise, don't fall into the trap of looking for the cheapest dog food or choosing the most expensive food you can buy! The cheapest is sure to have some pretty bad ingredients as filler, and the most expensive may be good but have too many grains or simply over priced for what's in it.
Hydrate dry dog food, no matter what the quality, for optimum digestion and stomach health. Add water and allow the kibble to absorb moisture or add canned food.
You've started reading ingredient labels on food for yourself; learn to read dog food labels. If something doesn't make sense or you don't know what a certain ingredient is, don't hesitate to call or write the manufacturer.
There is not a perfect food for every dog! Like people, different dogs tolerate different diets.  I always recommend whole food whenever possible.  If your dog's coat is dull, or greasy, if you dog is itching a lot, or develops hot spots the first place to look is at the food you are feeding.
Titer Test before automatically administering vaccines: Reconsider "routine vaccines" as part of annual vet exams; instead, ask your veterinarian to do blood work and send it out for titer testing by a reputable lab.
Older Dogs Nails and traction:  Again, like humans, aging in dogs brings mobility issues.  Consistent activity from a young age helps. Nail trimming. HUGE for all dogs but older dogs don't move as quickly or as much as younger dogs.  Keep nails trimmed for mobility and for comfort.  The click, click of dog nails may sound cute, but it feels like running downhill in shoes that are 2 sizes too small all the time.  Awful.  Regularly trim your dog's nails.*this is all true for all dog ages, older dogs tend to not wear their nails down naturally the way younger dogs have a tendency to do
Looking for coconut oil ideas to add to your dogs diet?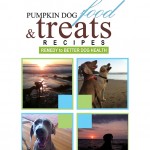 Pumpkin Dog Food + Treats Recipes e-book offers recipes which all include coconut oil. The added bonus in health benefits of pumpkin for a dog in each recipe too.
By the way, if this is resonating with you and your dog – you find yourself lacking support and tired of listening to the vet and or doctors suggest benadryl, antibiotics, or really bad dog food they get a kick back from selling/promoting – I just want you to know that I support you.

Subscribe to ReVIBE | Dogs and I'll help however I can. If its healthy and it's vibrant and brings joy I'd like more of that for you and for me and for our dogs.

Jt Clough lives in Maui, Hawaii and practices health, happiness, natural remedies and training for dogs and their people.  Her uncanny way of communication with both dogs and people is healing and her training is effective physically and emotionally. Her work at Maui Dog Remedies is for people looking to live healthier and happier lives through their dogs and her passion for it has helped so many to find and do that thing they've been talking about or wishing to happen for so long. She is a dog whisperer for our best friendsand studies natural dog remedies, nutrition and communication. Her latest publications are Pumpkin Dog Food + Treats Recipes and 5K Training Guide | Running with Dogs.