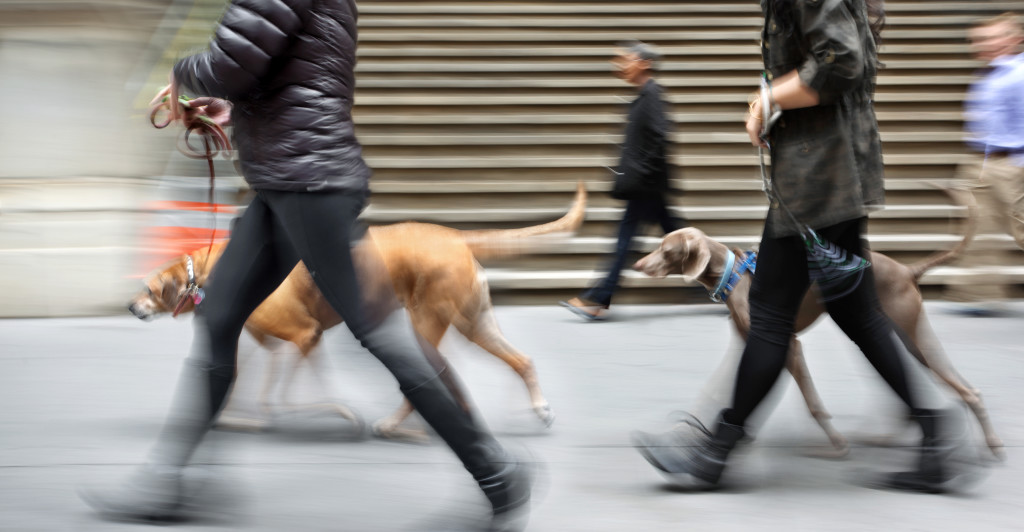 Working with dogs encompasses many aspects of my professional and personal life. From training dogs, running with dogs, walking with dogs, to literally coaching people to a lifestyle they want more of, which usually includes leaving stress and worry behind and developing their passions and relationships, we can learn much from a simple daily dog walk or a quick run.
Dogs have a way of making us aware of developing those moments of pure joy and then building on more of that. At least for me, much of my mentoring and coaching centers around those concepts. And they work!
I bring you a guest post by Karen Palmer who is the best-selling author of "Dogs are gifts from God" and the Ground-breaking innovative energy healing dog training guide "The Secret to Puppy Love" as a Kundalini Yoga Instructor Karen helps people discover the magic within. She has combined all her spiritual gifts to be a Conscious Dog Trainer, and a Non-Profit Business Leader. She is working to bring environmental education, animal advocacy, and kindness to public schools.
It is my intention to bring other philosophies to this blog, we all have our learning styles and what speaks to us internally. Note that my dog and people training may differ from that of my guest posters!

Please enjoy Karen's view on walking with dogs.
Karen's Mindful Dog Walking Tips
How to Enjoy Walking Your Dog
The most important thing to do first is be in a calm state of mind. Please don't try to accomplish this if you are in a hurry . Your companion reads your energy and your body language and even knows you are thinking about going for a walk.

I suggest you meditate or listen to relaxing music while your friend is in the room with you. This can be for five minutes or up to a half hour, it's up to you. Create a bond with your pet by petting and massaging up and down the spine. This is very relaxing for both of you. You can download a free meditation you can do with your dog that will help both of you relax at PositivelyPetsAndKids.com 

Be mindful as you approach your dog with the leash. Walk your dog slowly over to the door and have him sit and stay as you calmly open the door. Please make sure your dog stays calm watching you open the door; this is setting the tone. Claim the space of the open door and do not let the dog walk through until you lead. Treat for good listening and slowly walk out the door with your dog by your side and a loose leash in your hand.

The walk will begin with you setting the pace you can walk as slow or fast as you would like just make sure your dog is by your side or behind you. Your body language is very important. Keep your shoulders back and your spine straight. This will help your dog understand we are on the walk. If the dog tries to pull, correct by slightly pulling up on the leash and making a sound that your dog responds to. I use the word slow and walk slowly and mindfully.

When your dog is walking perfectly, you can reward him by inviting him to an area where he can sniff. 70% of your dog's attention is on smelling. That means we only have 30% of their attention so I suggest having a treat in your pocket that smells really good. Enjoy the walk together and be in the moment. Notice the beautiful flowers, the bright blue sky, the green trees. Feel gratitude fill your heart and notice how peaceful your dog is too.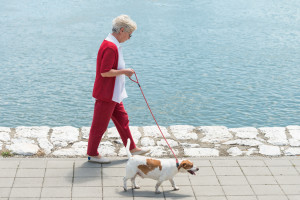 Return to your house and make sure you walk through the door first. Take the collar and leash off your dog and give as much affection and praise as you would like. This is a beautiful way to walk your dog. Your dog will feel peaceful and content and you can go about your day. Dogs read our energy and the more relaxed you are on the walk you will notice your dog enjoying the walk too.
You can find more of Karen Palmer's writing and philosophy at: http://www.itsalldivine.org   http://www.positivelypetsandkids.com  http://www.facebook.com/puppyloverevolution    http://www.livingonpurposetv.org
DO IT. Ask Me Anything You Want About Your Dog. In Fact, If I Gave You A Genie In A Bottle And Granted You 3 Wishes For Your Relationship With Your Dog, What Would They Be?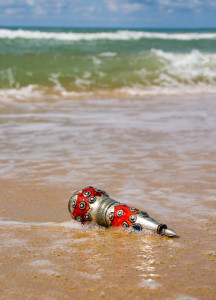 Wish 1 Wish 2 Wish 3
Click the button below and schedule your no charge dog lifestyle session with me today. Grant Me My 3 Dog Wishes
*Note: the button will take you to a calendar to pick a time that works for you. Pick it, add the contact info where I can reach you and you'll hear from me at the appointed time. It's pretty cool really.