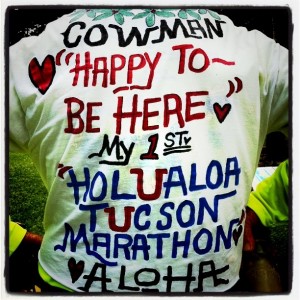 The Keauhou Lavaman Triathlon went off without a hitch.  The beauty of this race is the wonderful sense of community that evolves in the midst of the most sought after triathlon mecca; the Ironman World Championships.
There are always parts of each race which makes it special above and beyond the finish line clock or what place you finished in your age division.  These are the things that keep it feeling like family and weaving lifelong memories for those who participate.
You Don't Have To Have the Latest of Everything to Join
Triathlon started as a sport that attracted those who really went about life beating to their own drum rhythm.  There really wasn't a certain look and you didn't have to fit into a certain type of gear to be part of the sport in days gone by.
It all really started as a way to have a whole lotta fun, be who you are and not take life so seriously.   In recent times triathlon can become another thing people tend to put too much pressure on themselves about.  Too much "gotta have" beats out "enjoy doing it your way now".  Focus on what we don't have stops us from using what we already have to actually do what we want today.
Inspiration to Be Who You Are
The lesson of our economic times speaks loudly and clearly of simplifying.  Spending our time focusing on the important moments in seizing the day rather than all the small details of worry that can stop one from even beginning to live life on your own terms today.
One of the participants in the Keahou Lavaman once again was Cowman.  What you have to love about Cowman is he lives his life doing what he loves in his own style.   It's a great lesson.
Watch the video and picture what you'd do to live life doing what you want in your own way.  Though this video was done in 2006 Cowman is still going strong in 2011, doing life his way.
Love to hear your version of what you pictured as doing life your way in the comments!
Aloha Wags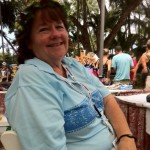 Special thank you to Gerry Rott, owner and race director of the Lavaman Triathlons.  She not only contributes in significant tremendous ways to her community, but she does life her way and it shows in her pure enjoyment and relaxed style of life on the Island.
Thanks for reading. If you liked this post, please subscribe to Big Island Dog and follow me on twitter, Facebook and Google+