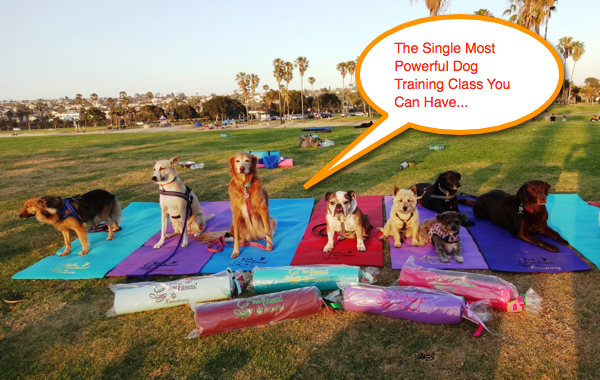 As a Professional Dog Trainer, there's one skill you can attain that is more powerful than any other.
Do you know what it is?
My friend Dawn Celapino does.
It's NOT building a new website.

It's not making friends with every vet in town in hopes of referrals.

It's not doing tricks with your dog in front of Petco.
If you want the answer watch this video and fill out this survey.
Add your e-mail here: Dog Yoga Classes
Want more videos on how to teach your own dog yoga class, what to charge, and how to get your dog training business on the map with this very powerful class?
Ask your personal questions on how to start your own dog yoga class here:

Dawn has teamed up with the best in the dog business world and is going to show you how to incorporate this one class into your own business and create repeat business from high paying dog owners.
Master this class and you'll find the secret to getting more clients who KEEP coming back, who bring new clients with rave reviews from benefits they receive for their dogs and themselves.
It's powerful.
Talk soon,
Jt Clough
PS If you have tons of dog training clients already this will bring you BIG profits because they won't go away never to be seen until they get a new dog. They'll stay with you and KEEP paying you.
PSS If you have too few clients this class will put you on the map in your area.
photo credit: Leash Your Fitness