Habits Coach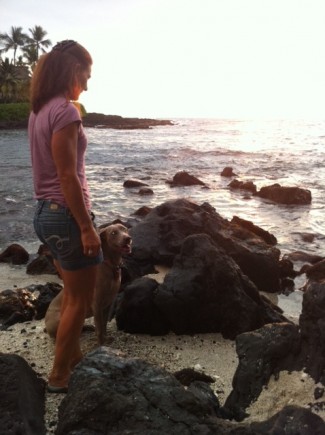 Get your life exactly the way you want it.  One habit at a time.  ReVIBE.
Aloha.  I am excited to help you on your journey to health, happiness and living your dreams and passions in true color.  I am a 9 time Ironman finisher, change maker, lifestyle habits coach, professional dog trainer and author of 5K Training Guide | Running with Dogs.  I offer practical guidance and support on changing habits in your life so you can get from where you are now to where you want to be.
Fear and anxiety are powerful forces that often grip and stop us from enjoying life on a daily basis let alone moving forward to our innermost dreams and desires .  My life experiences, work as a coach for both people and dogs and my intuition have successfully led me to live and create my own dreams and help many others on their way to their own personal paradise.
I live in Hawaii and spend my time with and fully enjoy the love of my life, my two dogs, my MacBook Air, Skype and coaching people who I really care about, writing which I love, outrigger paddling, practicing yoga, stand up paddling, the beach, studying and practicing natural health remedies and nutrition, with friends and family who come visit and stay in our Ohana, while living with less stuff and cultivating more experiences.
If you'd like to know more about my work and begin your own ReVIBE please subscribe to the ReVIBE below that speaks loudest to your needs and inbox me,   If it is time to tell yourself a new story through your habits it is time to start reading ReVIBE.  I send ReVIBE to those who truly will benefit from my ReVIBE coaching, leading to a happier, healthier, vibrant life.  A life where that thing that you want to do / be / have can in fact happen.  Maybe it's time to tell yourself a new story.  ReVIBE.

ReVIBE | Life + Joy + Vibrance
ReVIBE | Adrenal + Thyroid
ReVIBE | Dog + Joy + Vibrance
ReVIBE | Dog Trainer Life + Business + Wag Time
ReVIBE | Triathlon + I Like Being Me + I Have Everything I Need
"
I've know Jt for many years. We've run the full gamut in the course of our relationship, from being professional colleagues and business partners, to being a mentor and friend. Through all these years she has continually helped me step into my better self and reach new levels of awareness. Her never ending commitment to go beyond the comfort zone in search of personal and spiritual growth continues to be a source of inspiration. Her ability to teach those small changes that make a great impact is second to none. I feel honored to call her my friend and would recommend to anyone take up the opportunity to work with her."  Robin MacFarlane
Dog Whisperer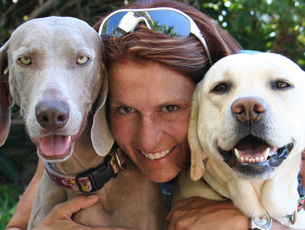 Training dogs comes easily and effortlessly to me.  I teach dog owners how dogs think and learn and ways to create good habits leaving bad behavior behind through showing you what to do with the focus on regular actions rather than constant corrections.  It comes down to a common communication ground and habits that reflect calm, peaceful behavior in your unique lifestyle with your own dog.
See more of my dog training options at K9 Coach, Inc.
Lifestyle Retreats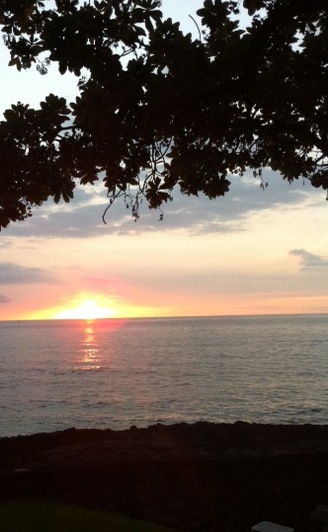 This website may be a place to create your own paradise, but a visit to Big Island Dog is just what you need to make a big change, face your fears, train for an event, or simply to learn more about yourself in a peaceful, tropical setting.
Jt Clough will be your personal Lifestyle Coach and host during your visit. You can expect all the beauty that Hawaii has to offer along with soul searching, invigorating sessions with Jt. While you are here you can expect to seize the opportunity to:
make your dream for lifestyle change a reality
return to self
focus on friendships and discontinue toxic relationships
eat clean organic food
build living around your passion
try or practice yoga
swim with dolphins
face fears
improve a relationship (even if it's with yourself)
watch the sunset
sleep to the sounds of the tropics
For the Triathlete/Multiple Sports minded of all levels; from beginner aspirations to getting to the World Championship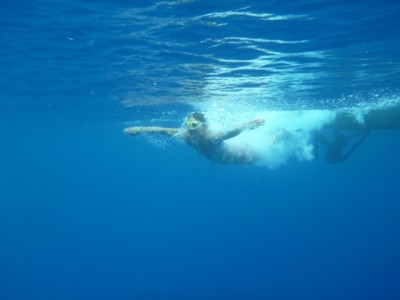 achieve success in every workout you do, personally or in a group
find the secret of the Big Island – how to slow down to get faster
heal emotionally and physically through your sport
prepare for an event at home or on the Island
group rides, runs and swims at any level
the best Big Island places to train solo
a place to rest, rejuvenate and do what you love
learn to train more with less stuff in the way
These things may not all appeal to you, but by working with Jt, you can build a custom retreat that works just for your situation.  If you are interested in learning more, fill out this questionnaire (link to be added) and start the conversation.  It's the first step to move towards the life you want to live.
Customized retreat programs are available for triathletes, outrigger paddling, runners, multiple sports water sports, and people of all abilities and background to break through their physical and emotional walls.