Does your dog have skin problems? Does your dog continually scratch, bite and lick, and you don't know why?
Are you looking for dog treats that are 100% organic with no chance any ingredients came from China, and are good for your dog's health?
Formulated for the health of your dog, Big Island Dog Treats and Goodies are made from scratch with WHOLE foods. Unlike kibble and commercial dog treats, the pumpkin, noni, coconut oil dog goodies are not cooked destroying the enzymes and nutrients in the whole food, instead they are dehydrated.
There are no fillers, no preservatives, and nothing artificial. Just simple, real ingredients brought to you with pumpkin and noni grown organically on the Big Island of Hawaii.
Pumpkin noni coconut oil dog treats. Organic. Dehydrated to preserve enzymes that prevent itching, scratching and licking for dogs.  Made in Hawaii with Aloha.
Ingredients:  Pumpkin, Coconut Flour (gluten free), Noni, Coconut Oil, Flax Seeds
Both kibble and most dog treats are processed.  The ingredients include lots of things you can't even pronounce and any real food that has been added has had the enzymes and nutrients cooked to death, processed and compacted into small bits that keep your dog dealing with yeast, just as many people do (same reasons)!
Heal and prevent scratching, itching and licking in your dog starting with pumpkin noni treats.
P.S. These treats have not only given my own dogs, Zelda the Weimaraner and Emmy the Labrador, relief from scratching, itching and skin issues since moving to the tropics, they've been a source of my client's dogs on the mainland reason for getting their dog on a better diet for a healthier, happier life.  I know I want my dogs here as long as possible.  The skin and coat is a big clue in how healthy any dog is which means more joyful times with them for as long as possible.

    Pumpkin Dog Food + Treats Recipes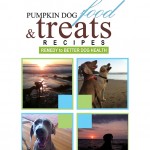 P.S.S.  You can get my Pumpkin Dog Food and Treat Recipes | Remedy to Better Dog Health and make your dog treats with pumpkin and coconut oil in them.  They make great gifts for your dog loving friends as well!
Get  Pumpkin Dog Food and Treat Recipes | Remedy to Better Dog Health.  With the latest dog treat nightmares this is the best way to insure your dog is getting good healthy treats.
Here's to your dog's health every day!  Good healthy treats + food = happy healthy long life.  Recipe book is in stock and will be delivered to your inbox immediately for $4.97
P.S.S.S.S. If your dog itches, scratches, licks at all, these are a must have!  The recipe book too!
CURRENTLY OUT OF STOCK Pumpkin Noni Dog Treats


$9.97 – Pumpkin, noni, coconut oil treats in each muslin bag which can be used for all kinds of things including the dog's coveted treat bag.  Order up to 4 bags for one shipping if it fits it ships price of $7.95
Treats + Health Remedy
Use treats as they are dehydrated
add a a little water to soften them for dogs who like soft chews!
Made with 100% organic ingredients
Made in Hawaii with Aloha
No ingredients from China
No GMO
No corn, wheat, soy, rice sugar or salt
No chemical preservatives
Healing Properties of Pumpkin for Dogs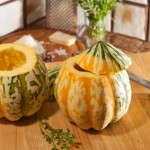 Pumpkin is loaded with vitamins C, K and E, beta-carotene, fiber, and several other beneficial antioxidants and other phytonutrients like lutein and ziazanthin. Though our dogs don't need vitamin C like we do, they are probably not absorbing the other vitamins and minerals they need in their regular food due to the fact that it is cooked at high temperatures and processed literally to death.
Pumpkin seeds are high in various minerals such as manganese, magnesium, zinc, potassium, copper and iron and are high in essential fatty acids with no trans fats.
Because pumpkins are also an excellent source of Vitamin A, beta-carotene, potassium and iron, they may even reduce the chances your dog will develop cancer.
The healthy benefit of pumpkin for dogs includes help with digestion, urinary function, diarrhea and constipation as well as assisting with weight loss.
The Benefits of Noni For Dogs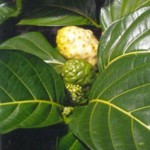 Noni has been used in remedies by Polynesians for over 2000 years, and is reported to have a broad range of therapeutic effects, including antibacterial, antiviral, antifungal, antitumor, analgesic, hypotensive, anti-inflammatory, and immune enhancing effects. Noni is also promoted to enhance energy and well being.
Noni contains abundant quantity of flavonoids. Some flavonoids present in Noni directly stimulate epithelial cell growth.  People who have used it for their dogs have found skin problems such as licking, biting and scratching to disappear with a shiny coat replacing dull fur.
Noni also aids in digestion.
I have found that Noni is the most wonderful substance a doctor can use in this line of work. In all my thirty-five years of practicing traditional and holistic veterinary medicine, I haven't seen any other product that is as versatile as Noni.
If I were banished to a remote island and could bring only one health product, it would definitely be Noni.  Dr. Gary Tran
Healing Properties of Coconut Oil for Dogs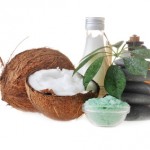 Coconut oil is amazing in it's healing properties.  It is why it is concluded in all the Big Island Dog Treats and in fact given to our Big Island Dogs (a Weimaraner and a Lab) every single day.
Coconut oil contains powerful antibacterial, antiviral, and anti-fungal agents that prevent infection and disease.
Prevents and treats yeast and fungal infections, including candida
Clears up skin conditions such as eczema, flea allergies, contact dermatitis, and itchy skin
Regulates and balances insulin and promotes normal thyroid function
Helps prevent or control diabetes
Helps reduce weight, increases energy
Aids in arthritis or ligament problems
Makes coats become sleek and glossy, and deodorizes dog odor
Disinfects cuts and promotes wound healing
Enhances digestion and nutrient absorption
Aids healing of digestive disorders like inflammatory bowel syndrome and colitis
Reduces or eliminates bad breath in dogs
The presence of medium chain triglycerides and fatty acids helps in preventing liver diseases as they substances are easily converted into energy when they reach the liver, thus reducing work load on the liver and also preventing accumulation of fat.
*Many dogs die of liver failure.  It is the build up of toxins in chemical laden food over time that can take our precious dog's lives much too early.  Keep your dog's liver clean with coconut oil!
Coconut Oil Promotes Healthy Thyroid Function
Many people don't even realize that their own lethargy, weight gain, lack of luster in hair in the rest of their body is due to low thyroid.  Guess what?  It happens in dogs too!
Like humans dogs thyroids are a small, butterfly-shaped gland located in the lower part of the neck.  The thyroid gland's function is to secrete hormones, and the hormones released by the thyroid deliver energy to all the body's cells.
Big Island Dog's Pumpkin Noni Coconut Oil Dog Treats were made to replace the processed treats that could actually be detrimental to your dog's health.  They are to be considered treats but are a natural remedy for itching, scratching, licking dogs.  Many dogs are suffering from candida or yeast from too much processed food or foods with too many grains and fillers in them.
Pumpkin Noni Dog Treats – $9.97
*CURRENTLY OUT OF STOCK