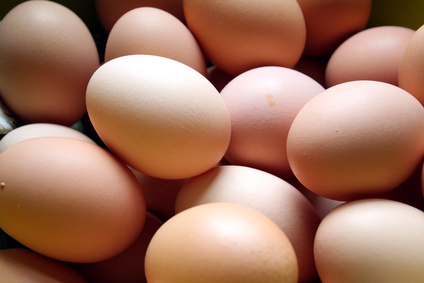 The dog food industry is one that dog owners are understanding as part of the reason more cancer, scratching, itching, licking skin problems and obesity are happening in their beloved dogs. It has more people turning to alternative homemade dog food diets to keep their dogs healthy happy and living longer lives.
The True Horrors of Pet Food Revealed will most likely send you over the edge to find a diet that you can feel good about feeding your dog. Besides the fact that the ingredients aren't what you thought they were, there is the fact that an all kibble diet is also an all processed diet.
All Processed Food is A Problem
Eating or feeding all processed food leads to all sorts of problems in humans and as it turns out, it is affecting our dogs' health as well. Thus, the reason many have turned to making their own dog food. Before you go off and start making your own dog's food though, make sure to know a few things that need to be added to all dog's diet to keep it balanced and your dog in the best health.
The right vitamins and minerals are essential to your dog's health. In fact you dog could develop health problems with the lack of these essential vitamins and minerals.
Essential Vitamins and Minerals for Homemade Dog Food Diets
Dogs need calcium, oil and fat and vitamins A, B, C & E
Calcium
Dogs and most certainly growing puppies need calcium in their diet. Calcium is not only found in bones and teeth, but it is also circulating in the blood.
Calcium in the blood is essential for several important functions. Blood clotting, hormones, nerve function and muscle contraction, which includes the heart cover the major needs for calcium absorption in a dogs body.
Homemade Dog Food Diet Calcium Supplementation
As with many commercial dog food, certain supplements can include ingredients such as a "natural source of minerals derived entirely from imported cattle bones", and other sources that may or may not be something you really want to feed your dog.
If you are feeding your dog a balanced homemade dog diet include making your own bonemeal out of egg shells.
Making eggshell powder is easy.
Get in the habit of saving your egg shells.
A minimum of 12 usually makes this process easier.
Make sure the egg shells are completely dry before you create the powder.
Make sure your food processor is dry.  Not only will it be difficult to make the powder but it can cause the ground eggshell to mold as well.
Put the eggshells in a food processor and grind to a fine powder.
Store in a dry sealed container.
To make a homemade diet of meat and vegetables work for your dog it is important to balance it with calcium. The above recipe was carefully calculated and tested by a veterinarian, Dr.Pitcairn, in his book, The Complete Guide to Natural Health for Dogs and Cats. If you cannot make eggshell powder because you do not have a food processor, you can purchase pharmaceutical bonemeal for calcium. Do not buy agricultural bonemeal, it includes harmful agricultural chemicals. According to Pitcairn, the correct ratio is 2 slightly rounded teaspoons of bonemeal per 1/2 lb. or 1 cup meat.
The importance of bones or bonemeal into the diet and other sources of calcium should always be discussed when feeding a homemade dog food diet. If you want to go the natural route, and feed bones instead of eggshell powder or pharmaceutical bonemeal, according to The BARF Diet, chicken necks and backs are usually the only way to purchase soft, chewable bones in order for your dog to get enough calcium. Large marrow bones are too hard for your dog to chew off what they need. *Make note that these bones need to be fed raw and NOT cooked.
In weeks to come Big Island Dog will publish more on vitamins, minerals and other essential things you should add to your dog's diet for optimal health. Please subscribe to Big Island Dog to stay updated on healthy habits for you and for your dog too whether it be things you do or what you and your dog eat.
Jt Clough lives on the Big Island, Hawaii, and practices health, happiness and natural remedies, while working as a Habits Coach for people looking to live healthier and happier lives.  She is a dog whisperer for our best friends; and studies natural dog remedies, nutrition and communication.  Her latest e-book is 5K Training Guide | Running with Dogs.