14 Reasons to Buy 5K Training Guide | Running with Dogs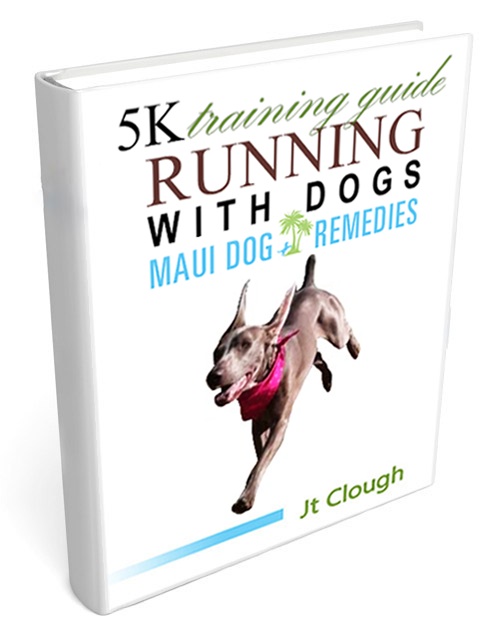 Your dog needs more exercise.
You need more exercise.
You'd like to lose a few pounds.
Your dog needs to lose a few pounds.
You'd like to get out and do social things with your dog.
You'd like to run your first 5K and want a reliable training partner.
You'd like to have a dog whisperer you could ask questions about your dog actually answer you with what to do even if the first few things you tried didn't work.
You are looking for dog training advice, things to do with your dog or ways to create the best relationship ever with your dog.
You'd like a well behaved really cool happy dog.
You're already a runner or walk with your dog but you'd like to include your dog and are frustrated with:
Pulling on the leash
Distractions from other dogs
Your dog is unable to pay attention to anything you say once you leave the house
You feel like your dog doesn't really like running
You don't really like running but need a motivator because once you do it you feel better
You need to get out and meet people that do active things versus activities that revolve around eating and drinking
Get 5K Training Guide | Running with Dogs $7.97

Testimonial
"Spending time with my dog makes me happy. I tried running with him, and it brought me joy… but he kept trying to run off. I tried a few different kinds of training with my dog: Classes and private lessons.

Once we started running with the 5K Training Guide, I ended up actually "getting" how to train him without even thinking about it. Not to mention, JT answered all of my questions through e-mail, even better than the private trainer I hired.

 Thank you JT for encouraging me to get back in shape, my dog is now so easy to take with me anywhere, and our love hate relationship is just one of love now."

Shaina T. & Zoe
San Clemente, CA
It's a pathway to discovering the best relationship in You and Your Dog  ~ Your wisdom, your story, your beauty, your handsome or beautiful charm.
Good habits are much easier to establish when you have your own personal coach with a plan that starts with do-able small steps.  Studies show that the chances of sticking to a new exercise program increase by more than half if you have a partner who does it with you.
Running or walking your first 5K or adding another 5K with your dog as your training partner is a great way to fulfill your need to lose a few pounds, get fit and do something fun while beginning a new healthier lifestyle.  Training for a 5K with your dog is a huge motivational advantage. You have a built in running partner that is ready to go every single time – rain or shine, day or night.  And the 5K Training Guide | Running with dogs also provides you with your own personal dog whisperer and personal habits coach and trainer to answer your questions.  *Links in ebook provided to contact me at any time.

5K Training Guide | Running with Dogs has a 100% money back guarantee. If you are not satisfied with your purchase, contact me and I will refund your money.
My hope is to give you inspiration and thought provoking ideas to take your very next step in creating and exercise program for you and your dog that becomes a feel good habit.  It becomes very easy for you by doing just a little bit at a time rather than trying to change your whole lifestyle in one week!   Please feel free to contact me for personal coaching and lifestyle with dog help anytime.  It's what I'm good at!  For you.  And for your dog!
Have a dog website and you would like to carry this ebook?  Click here: Affiliate Program